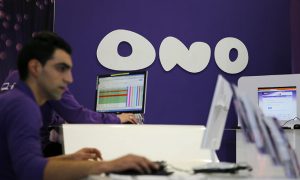 Back in 2014, the telecom company ONO (now Vodafone Spain) chose Intelligence Partner, the leading cloud computing consultancy firm in Spain, to develop and implement its Field Service Management application with a view to improving the quality of the services it offers its customers.
The  Field Service Management solution optimises activity planning and allocation among ONO field technicians and enhances the entire process; in addition it automates the processes involved
This solution adapts to the operational complexities of network maintenance and provides valuable information on the amount of work and time dedicated to the various tasks. In addition, through a smartphone, using one single online tool, the technician – whether belonging to the company or outsourced – received updated information to perform any activity. Supervisors, in turn, have a real-time view of network operations.
Being a cloud-based system, based on the latest Google technology (Google App Engine, Google Cloud SQL, Google Maps and Google Apps for Business), key aspects such as usability, scalability and the ability to adapt to changes are guaranteed.
As the potentiality of ONO's solution was really promising, Intelligence Partner decided to create has created Task4Work , which functionality as a Mobile Workforce Management exceeds by far the one implemented so much so that Vodafone Spain has wanted to be one of the first customers to implement, having already implemented Phase I of the project with great success.
Request a Free Trial
For further information please contact us at info@task4work.com
Task4Work the Field Service Management at Vodafone (formerly ONO)