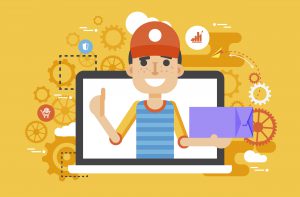 Companies that provide field services need a strong technological support to optimise processes and provide the best service to their customers.
They must face the daily challenge of optimising routes, allocating qualified staff and dealing with customers quickly and effectively. And, of course, have a full overview in real time of the planned activity, as well as activity which is underway and that already carried out. Does your company have this management capability? The solution exists and will help you to focus on what is really important: your growth.
The markets that field services companies operate in are increasingly aggressive and competitive. As if this starting point wasn't enough, the COVID pandemic has caused the biggest economic and social disruption experienced since the Second World War, changing both supply and demand. In fact, in a recent post we analysed in depth the transformation and challenges presented by the eruption of COVID-19 in field services.
Many companies have known how to react boldly, taking advantage of the disruptive times we are experiencing to speed up their transformation through the adoption of technology which is capable of automating tasks and increasing operational efficiency.
That said…what should we demand of these IT tools in order to meet the needs of dispatchers as well as the field service teams?
The six characteristics you should ask of the tool for your field technicians
We have summarised in six sections the characteristics you should demand of your Field Service Management solution for the management of field workers, which guarantees the capacity to meet your needs both in the office and in daily business.
Access at any time. From anywhere and through any device, including other different modes of access depending on the role the user performs in the organisation.

Optimisation in the allocation of tasks. In such a way that work shifts, the availability of each employee, skills and location of field technicians are taken into account.

Control of the activity in real time. As we mentioned earlier, being aware of the tasks carried out, those underway or those pending. It is about having a work diary that informs us in real time about the status of all of the tasks of the company's field technicians.

Field-based data collection. Having a powerful editor to create different types of forms that, in turn, enable field technicians to collect information while performing their work and making it available to their coordinators in real time. And, given the choice, that also works in offline mode.

Optimisation of routes. Taking advantage of technologies like geopositioning, in such a way that, with technicians geographically located and in real time, we have a record of their tasks related to a specific venue.

Powerful reporting system. It should have reports that allow people to choose between different sorting options and the advanced searching of lists of tasks or technicians, for example. The possibility of exporting all types of reports in real time for their subsequent processing.
The benefits of a Field Service Management tool according to dispatch managers
Our experience in Task4Work deployment projects, our Field Service Management solution, has enabled us to gain an in-depth knowledge of what dispatch managers require and what true benefits they see in the solution:
Wide versatility,

being able to adapt to the needs of any business.

Improvement of the

reliability

of the information managed, and

confidence

about the work carried out.

Increase in productivity

of the field technicians.

Greater control of operational costs,

providing from optimum planning to the fast allocation of technicians, meeting the criteria of proximity and skill to perform each task.

Efficient and geolocated organisation

of the routes of visits throughout the territory covered.

Control, coordination and organisation of the day-to-day activity

in real time.
Customer loyalty

thanks to the high quality of the service.
As you can see, the concept of "real time" is omnipresent throughout our requirements and benefits. The time for workers to handle books of forms which had to be processed at the end of the day and transferred to a management system is far behind us. These manual processes are nothing other than a bottleneck that should be eliminated from day-to-day work. It involves a loss of time and productivity.
Task4Work, the cloud solution that optimises all of your processes
Task4Work is the Field Service Management (FSM software) solution developed by Intelligence Partner which enables any organisation's mobile workforce activity to be managed, by meeting all of the aforementioned requirements. Being a native cloud solution, it offers numerous additional advantages:
The company doesn't need to invest in local infrastructure to provide support. The information, its custody and backup copies are managed on the cloud.

It is always available, simply by accessing the internet. Additionally, it enables off-line traffic, with the option of subsequent synchronisation, when communications allow it.

It offers a pay-per-use model: the licenses are contracted whenever they are needed. And, therefore, it is capable of growing with the company without any limits.

It is always up to date. As new versions emerge, they are always available for the company.

It benefits from Google technologies, the undisputed leader in cartography and geopositioning, which are also applied to the optimisation of routes with traffic information.

It has a Business Intelligence module (Task4Work Analytics), which enables all of the analytical information to be exploited and data to be taken full advantage of.
If you want to improve the organisation and control of managing your field workers' day-to-day, don't hesitate to contact us without any obligation and you will find out how our FSM software will help you to solve your current and future challenges.


6 characteristics of a tool for field service dispatchers and coordinators