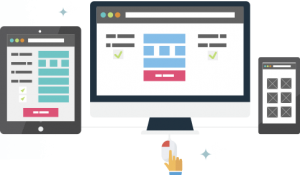 One of the most important tasks in the analysis and assessment process regarding the implementation of the Field Service Management solution is to study the return on investment and understand the benefits it brings to our organisations.
Let's use a very easy way to quantify the impact the implementation of a Field Service Management tool would have on your organisation:
● Imagine we have a force of 50 mobile workers in our organisation and a total payroll of 1,250,000 euros (€25,000 per worker), and imagine that each worker manages 4 tasks per day, i.e. 20 tasks per week.
● Imagine we can improve productivity by 10%, i.e. each week, each worker could handle 2 more tasks.
● Introducing this data to our calculation, a 10% improvement would result in savings of €125,000 per year*, and that would only be in relation to the payroll.
In addition to this item, the benefits that we generate include:
● Decline of Unproductive Time.
● Significant reduction in communications costs
● Reduction in power and diesel costs
● …
(*) The average savings and increase in productivity of the our workforce using Intelligence Partner's Mobile Workforce Management solution is estimated to be 17% and, therefore, the savings can be estimated at about 220,000-250,000 euros/year**
(**) Example scenario
The question is: Why are we going to improve our productivity by 10%?
● Because, among other benefits, with a mobile workforce management tool you can control activities in a centralised manner and in real time, so that each dispatcher can handle more mobile workers.
● Because it reduces travel time between tasks as it enables you to optimise the allocation of tasks taking into account their severity, location, skills required and the agenda of your mobile workers.
● In addition, you need to manage planned and urgent tasks with the possibility of establishing priorities and alerts.
● Because we use a worker and task geolocation system, as well as route optimization and traffic level
● In addition, we do not overlook a key aspect, the significant improvement in service and, consequently, in customer satisfaction.
All the above is part of Task4Work our Mobile Workforce Management cloud solution.
Request a Free Trial
For further information please contact us at info@task4work.com
ROI calculation regarding the implementation of Field Service Management tools