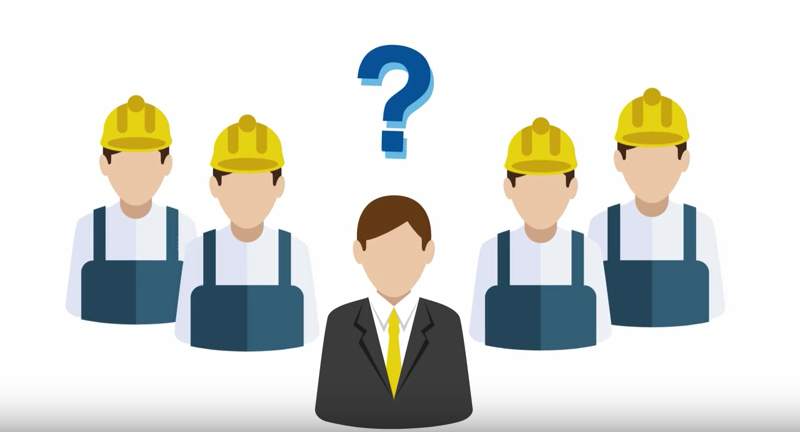 When carrying out hundreds or even thousands of maintenance services in a short period of time, it is very difficult to keep on top of everything. The traditional method, based on paper forms that are then transferred to other systems at the office, prevents the control and growth of many businesses. Task4Work, a Field Service Management solution is the answer to all these problems.
Companies that provide corrective or preventive maintenance services, whether using in-house staff or outsourcing the service, could significantly improve their performance. How? By optimising their processes with Task4Work. Let's look briefly at ten aspects that could improve if this system is implemented:
Everything is recorded

in one place. Say goodbye to forms, notes, reminders all over the place… Each employee knows where to post and consult information.

Quick assignment

of jobs. All the tasks registered from various sources in the system can be assigned to the relevant organisational unit, and the most appropriate workers can be selected based on their location and skills. This automates work and, thus, increases productivity.

Better planning

. As the information of each customer and each contract is coordinated, this tool allows you to prioritise services (whether preventive or reactive) to cater for customers who have the most demanding SLAs.

Greater flexibility

for dispatchers and workers. Both have the flexibility to proceed with pending tasks or to re-organise them as the day progresses.

Achieve greater

resource efficiency

. As it takes into account the training and expertise of workers in regard to certain products or tasks, you can increase the number of daily tasks assigned to each field worker.

Its ability to connect to external information systems, such as map-based navigation or even traffic systems, is a significant improvement when 

calculating of the most efficient routes.

Avoid employee downtime

. Workers will not have to go to the office to find out what tasks they have to do. Dispatchers will distribute the tasks based on priority considerations in each case and on the relevant maintenance service or action required.

Permanent data updating 

from any device connected to the Internet. Data can be updated by the head office organising the tasks or by the field workers themselves, providing the supervisors with real-time information about their teams. They will know what they are doing at all times.

Supervisors have a dashboard for the day, week, or month.  This dashboard allows you to analyse the most important KPIs for your business so you can make decisions that increase your company's productivity.

Business Intelligence

. Task4Work Analytics can integrate a Business Intelligence system with a datamart, allowing you to exploit all the information recorded. Tool administrators are free to prepare and design the reports they want. For example, the best and worst workers based on the time required to complete a task or travel time, the task repetition rate, mean time required to solve a certain type of task, cancellation rate, etc.
This Cloud-based tool can adapt to different user profiles: dispatchers, coordinators, administrative staff, technical experts… and to different organisational structures (departments, geographically, by service, by product…).
If you would like to learn more about it and how to improve the maintenance service you provide to your customers exponentially, please contact us  and we will be happy to arrange a demonstration with no obligation.
10 aspects of your maintenance service that will improve with Task4Work