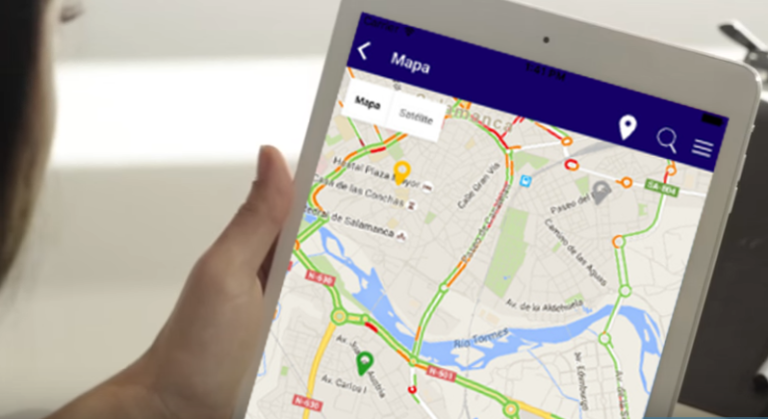 We shall give you four reasons why Google Maps is the best ally of any FSM solution to help you optimise your field team's work and reduce costs.
To provide the best field service, a good Field Service Management (FSM) solution must use the best technology so that it can be truly competitive; not only today but in the future.
Leading Geopositioning tool
One of the reasons for the success of our Task4Work solution is, without doubt, our commitment to a leading geopositioning service: Google Maps. And it is not by chance. As a Google Maps Premier Partner, we realised, from the beginning, the enormous potential of combining both elements as an excellent proposal for FSM requirements.
What's more, this commitment to our customers and technology has recently proved fruitful: we have won the Google Cloud Partner Award 2016 for our work in marketing, sales, and technical support linked to Google Maps, and for contributing to the success and growth of our customers thanks to this major cloud service.
Well… This same technology is present in Task4Work, playing an essential role in the productivity of field workers, in organising their daily work and reducing operating costs. More specifically in the geolocation of employees and their tasks and in the optimization of routes taking into account the real-time situation of traffic.
The Google Maps APIs provide developers with a mapping platform that has the flexibility and power needed to take advantage of maps and geospatial data in a completely innovative manner. To this we must add not only the quantity but the quality of the information, service availability, and something that is also extremely important: the cost of incorporating it all into our solution. This makes it possible to offer our customers highly competitive pricing plans.
Google Maps APIs allows you to superimpose your data on customised maps, including satellite views, style maps, demographic data, analytical data, and an extensive database of places that can be consulted by users in any scenario. It is not only the platform with most accurate global coverage, but the one with the most active map community when it comes to contributing daily updates.
What four Google Maps aspects could we highlight that allows it to contribute to the optimisation of field worker mobility?
The distance matrices.

If an application needs to determine the quickest time of a journey and the distance between two locations, the Google Maps API's Distance Matrix is the best tool to optimise the time needed.

Real-time traffic.

The intuitive use of colour codes to mark traffic density in the streets that separate us from our destination is clearly one of the best allies for our travel requirements. You will regret ignoring it when you find yourself in an ill-timed traffic jam.

The highest availability.

An independent assessment confirmed the 100% availability of Google APIs. This is certainly a very important reason for developers to rely on this platform.

Support for all types of devices.

The system takes into account the size of the screen and its resolution. Therefore, maps are optimised at all times to display the information with the highest possible quality, either in a Web browser or on a mobile device.
If you want to increase the productivity of your field services, we would like to encourage you to learn more about our Task4Work solution without obligation. We also have an online tool that will help you calculate your ROI based on your current number of dispatchers and field workers. Would you like to try it?
How do field workers operate when using the best map application in the world?