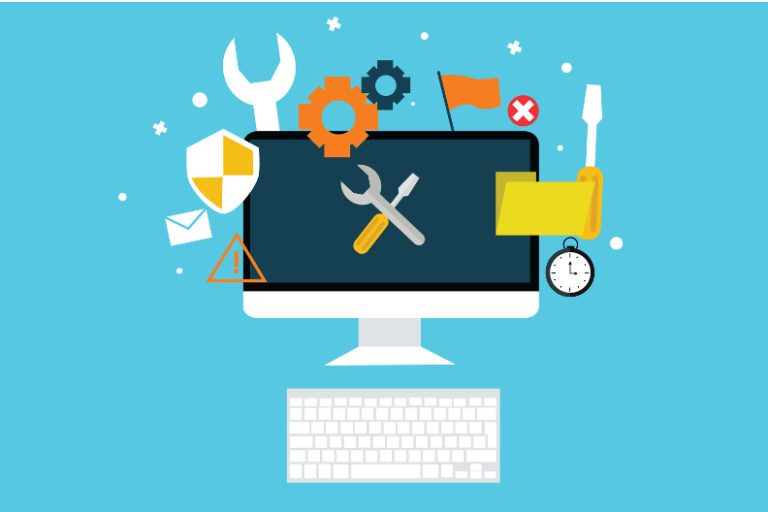 To grow you need to improve and streamline processes. If you are planning to adopt a Field Service Management solution or if the one you are currently using does not meet your expectations, here are four tips to help you choose.
To successfully manage a group of field workers requires a method that makes route management as efficient as possible (thus reducing the travel time and costs), improves workforce productivity, reduces response times and, in general, increases customer satisfaction. In addition, of course, to meeting SLAs (Service Level Agreements).
The key is to create a smart personnel and task management system. But, what do we mean by smart? The method to which we are referring should be based on tools that go beyond a worksheet to organise schedules or a database whose goal is to provide a report to print out and to hand to each worker when they set off on each route. That may have been enough for a handful of workers and a rather small portfolio of clients. However, as a company grows, such a system becomes unsustainable. It is time to opt for an FSM solution.
What must we expect of a Field Service Management solution to ensure that we make the best choice?
It must provide automatic operations scheduling. It is not simply about filling in a static daily sheet with the tasks and people assigned from one day to the next. We need to go further. We need to assign and adjust the services based on the specific skills of each technician, adjust visits on the move, take into account the actual availability of staff or whether they have the necessary tools and spare parts to do the job. That much from the technician's point of view. On the other hand, from the point of view of dispatching or coordination, you must give priority to the schedules preferred by each client and reassess schedules as contingencies arise on the fly (attention to your SLAs).
Dynamic route management with geopositioning features. To be able to undertake the tasks mentioned above, employees (usually field technicians) must be informed in real time of any changes to their work schedules, have interactive maps that take into account traffic conditions or the best routes between jobs. You not only need a flexible tool at the dispatch centre; the workers also need to be in almost constant contact with the system through mobile devices.
Easy access to the information you need. Here, we are talking about providing workers with access to the complete file on a given customer, with access to contact information, timetables, etc. They can also access the SLA and information on any incentives or penalties if the service level agreed is not achieved. And you cannot forget the history of prior actions with a given customer, a repository of technical documents related to the services provided in the past, or any graphics that might help resolve an incident more quickly.
Promote collaboration. We mentioned being in contact with the dispatch centre to receive up-to-date information, but it is also important for colleagues to be in contact to enhance collaboration. And more specifically, to share knowledge. Not all employees have the same qualifications and experience, and there is always a "guru" who knows more than the rest. Being able to contact that person easily or having a repository of best practices or procedures is very helpful for other colleagues. The idea is not to avoid the necessary training of the work teams; it is rather about providing a solid basis with "what can't be found in the books."
What if I tell you that our Task4Work solution does all this? When developing it, we took the situations and feedback from our customers into account. Above all, our intention has been to produce a fully customizable tool, because we know that each business has its own needs.
Would you like to visit it? Please contact us without obligation, and you can try it on any computer or device. As expected, this is a cloud-based solution designed for mobility.
What should you expect from a Field Service Management solution?