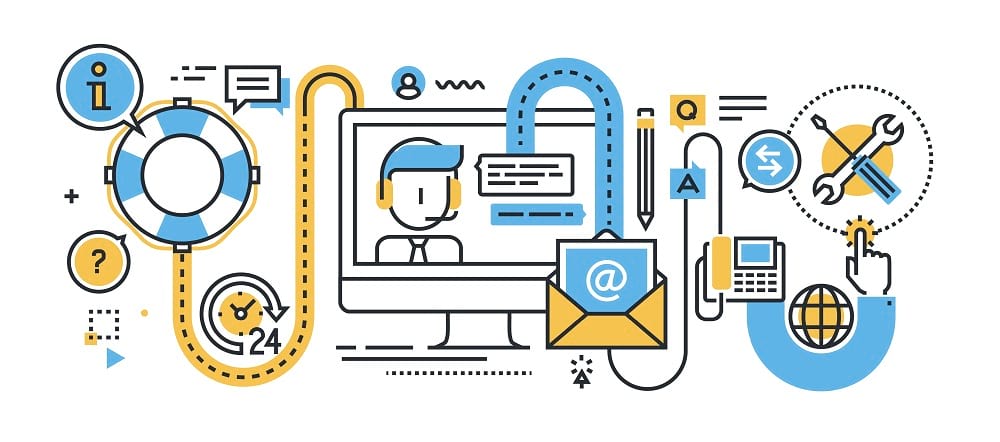 The advent of the Internet of Things (IoT), artificial intelligence, and critical business process automation has introduced the Smart Field Service concept. Organisations that offer Smart Field Services are noted for their proactive nature because they anticipate customers' needs and provide excellent services easily and quickly thanks to the perfect optimisation of their processes.
Today's field service businesses that have opted for Smart Field Service solutions share a common feature: they rely on advanced information systems to manage their services.
 Field Service management software must undergo a continuous development process to cater to the needs of businesses and of their customers. This evolution ensures the regular addition of new features to optimise processes, control all aspects of a service, improve business profitability and, finally, exponentially increase customer satisfaction.
Let's take a look at some of the most sought-after features of these management systems.
Providing Smart Field Services thanks to Management Software
From planning to assigning tasks to managing work orders and even integrating the system into CRM software; a Field Service software solution must guarantee process updates. The following features are among the most frequently demanded by businesses to optimise their processes and achieve a Smart Field Service solution:
Smart Planning: This includes aspects, such as availability, the skills or the seniority of workers. An advanced management system for Field Service organisations must provide the dispatcher with the best experts for each service.
Communications with Customers: Customers should receive real-time messages on their mobile devices reminding them of the date and time of a service, the ETA of a technician or the change of the date initially arranged. This keeps customers informed at all times and contributes to gaining their loyalty.
Remote Fleet Management: Monitoring vehicles allows dispatchers to know the location of their technicians in order to assign them urgent services or to determine rates of compliance regarding the tasks assigned to each one.
Communications Automation: Integrated into a CRM solution or into the Contacts module of a Smart Field Service solution, it should provide the possibility of sending automatic messages. These messages may relate to regular inspections, mandatory maintenance, or other types of regular services. Customers will receive these messages based on their location, the type of services they receive, etc.
Detailed Work Orders: On many occasions, technicians receive little more than a sentence when a work order reaches them. A Smart Field Service solution should include multiple details on the order as well as links to the history of the equipment affected and to the customer. Bringing all this information together helps provide faster and more effective services.
Real-Time Work Order Follow-up: The status of technicians regarding the tasks assigned to them must be available at all times. Dispatchers must also receive real-time notifications regarding orders completed by field service technicians.
Remote Order Creation and Expansion: From the location where technicians are providing the service, they must be able to use a mobile device and a management system to record any valuable information about the equipment and the customer or extend work orders to include problems that had not been detected previously.
Our Task4Work solution caters for these and many other field service business needs. This advanced solution is in constant evolution and allows this type of business to optimise their processes, provide top quality services and offer true Smart Field Service capabilities. Our knowledge and experience is our most valuable asset.
Let's talk about it!


Smart Field Service: Process Optimisation Features