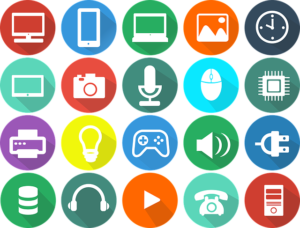 Thanks to the Internet of Things, almost any machine can generate, store and relay valuable information that can be monitored and processed. This data can then be used to trigger alarms when something breaks down or to perform preventive maintenance to forestall problems.
For customers, equipment uptime is essential. As providers of professional services, the longer we can ensure customers' equipment is operational by reducing scheduled and unscheduled downtime as much as possible, the greater the level of satisfaction we shall achieve.
One of the most innovative examples regarding the provision of repair services by a mobile workforce and the IoT paradigm is a lift repair system developed by a known manufacturer that combines cloud-based services and IoT to reduce downtime by up to 50%. Technicians can anticipate operational issues thanks to a constant flow of information from the lifts. All this has been designed to reduce the need to change certain components or systems before the end of their life cycle.
Efficiency, availability, service quality… In the end, this translates into customer satisfaction.
According to the consultancy firm, Gartner, more than 26,000 million devices will be connected to the Internet by 2020, in addition to computers, mobile phones, and tablets, thanks to the IoT. This technology is already transforming Field Service Management systems by reducing operational costs.
As the price of IoT technology becomes more affordable, it is not difficult to imagine initiatives, in the near future, aimed at controlling production or vending machinery. The purpose would be to send the relevant maintenance organisations diagnosis data or, in worst case scenarios, breakdown alerts so they can adapt the routes of their field workers accordingly to prevent or react to incidents; thus, reducing repair time to a minimum. Furthermore, in most cases, we would be able to call customers and notify them of the situation before they call us.
All this is consistent with the digital lifestyle to which we are becoming accustomed: an economy of mobile applications that keep us informed at all times, receiving real-time notifications of events the moment they occur.
IoT technology affects Field Service Management in three additional ways
First, as we mentioned in the two previous examples, by enabling preventive maintenance. In other words, by receiving information from probes installed on the machines being monitored, which can alert to certain issues before they result in downtime. Combining these data with Business Intelligence systems and Artificial Intelligence, technical services can establish correlations and anticipate problems.
Second, by avoiding unproductive visits in the case of breakdowns or emergencies because the field worker did not have the parts needed to solve a certain type of incident. Unfortunately, this is a frequent occurrence that only leads to greater customer dissatisfaction. The solution is already available: give engineers real-time access to machine diagnostics and their history of incidents. This not only requires IoT devices on the machines, but also tools that enables to plan and prioritise visits.
Third, and taking all this a step further, by enabling providers of professional services to offer customers a new results-based contract model that they will now be able to ensure… In other words, improved service level commitments (uptime) thanks to technologies that can help us reduce downtime. Offering these commitments will clearly be the best way of introducing ourselves.
Task4Work, our Field Service Management solution is an ideal tool to plan your field workforce's tasks, resulting in the optimal scheduling of preventive maintenance visits and in managing emergencies. It makes it possible to assign the ideal person to each task and provide access to all the information to ensure the task is perfectly performed. In summary, it provides everything you need to improve service levels and, thus, customer satisfaction.
By the way, we shall be at the IoT Solutions World Congress from 25 to 27 October in Barcelona with our cloud-based Field Service Management solution, Task4Work, at Stand 609. This is the most important international event on the Internet of Things. Don't miss it. If you would like to attend, please request a ticket.
If you want to learn more about how Task4Work can help you to reduce your operational cost, please contact us.
IoT technologies optimise Field Service Management