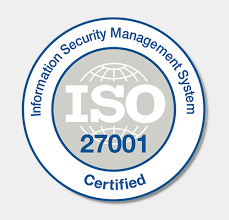 At Task4Work we are committed to ensuring our clients have the security they need in their business.

The ISO 27001 standard, defined by the International Organisation for Standardisation (ISO), includes clear specifications on how to implement, monitor, maintain and continuously improve an Information Security Management System (ISMS). Its use certifies the correct management of the security of our own and third-party assets, whether it is logistical, financial, HR, or any other type of information.
This achievement demonstrates the reliability of our internal and customer security controls and our commitment to provide not only the best but also the most secure Field Service Management product.
Task4Work achieves ISO 27001 Certification